Hey folks!
Haven't posted anything ever since the apocalypse hit in february and I am a bit of a silent lurker anyway, but lately I've been thinking about changing that up a bit - so here's a tiny wall of text about what I've been up to:
Over a year ago I began animating for the indie action platformer Itorah while also dabbling in game design and we recently released a free demo build: https://store.steampowered.com/app/1132910/ITORAH
I use a mix of 2D puppet and frame by frame animation for the characters and it continues to be super fun! Maybe I can show the techniques I use more in-depth some day.
(Needless to say I owe my initial interest in indie games to Newgrounds and Castle Crashers)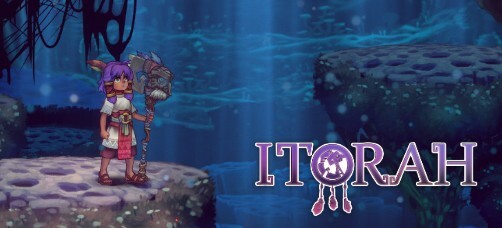 As for my personal stuff: I finally started drawing up the rough first chapter of the story/world I'm writing on (in comic/manga form) so hopefully I'll have more than just artworks to show eventually! The reason I don't turn this into an animated series is simply because I know It'll grow too ambitious to do in my freetime right now (cough OutofOrder cough) and I've taken my goddamn time to push this whole thing out of the door already! No time to waste!
Have a good one and stay healthy!